Michigan Football Tickets 123
Welcome to Michigan Football Tickets 123. If you are looking for tickets, schedules, merchandise and more, you are definitely on the right website. Tickets for the Michigan Wolverines are the most sought after tickets in college football and the home games always sell out.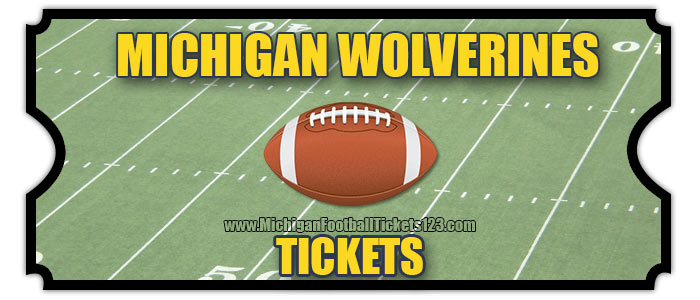 There are many great games to see this season both home and away. One big rivalry game is the Notre Dame game. After this season, the teams are taking a break from playing each other. This is one game you want to witness live.
More great games this season occur when the Wolverines get to the heart of their schedule and play some competitive Big Ten Conference teams such as Minnesota, Penn State, Michigan State and Ohio State.
Trophy Games and Some History
There are two major trophy games this season that have a long standing tradition. The first one is when Michigan takes on the Michigan State Spartans to play for the Paul Bunyan Trophy. This rivalry began in 1898 when the two teams first played each other and the trophy tradition began in 1953. Since 2008, Michigan State has kept the trophy. This is definitely a game you want to be at to see the Wolverines reclaim the trophy.
The next trophy game is when the Wolverines play the Minnesota Golden Gophers for the Little Brown Jug Trophy. This trophy game started in 1909 and it is the oldest trophy and one of the oldest rivalry games in college football. Michigan currently holds the Little Brown Jug Trophy. Can they retain the trophy this year?
As you can see, this is going to be an action packed year from the first game to the last. Don't let the tradition pass you by this year.
Future And Past Schedules
Use menu to pick year:
UM Merchandise
Use menu to pick products: